What Should Do After Getting Job Offer?
As a fresh grad or students who are seeking for internship, you might feel excited when received the job offer. However what should you do after getting the job offer? What you need to follow up? Should You send a thank you mail to employer?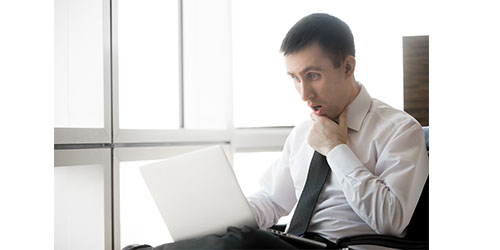 About Offer Letter
A job offer letter is a formal written document sent by an employer to a job candidate selected for employment.Companies may also make job offers via email or in writing, depending on company policy and how the company handles hiring process.It's always a good idea to have formal written confirmation of the offer, so both the employee and the employer are clear as to the conditions of employment.The letter confirms the details of the offer of employment, and may include:
Job Description
Job Title
Reporting Structure
Starting Date of Employment
Salary
Benefits Information and Eligibility
Acknowledgment of Offer and Confirmation of Acceptance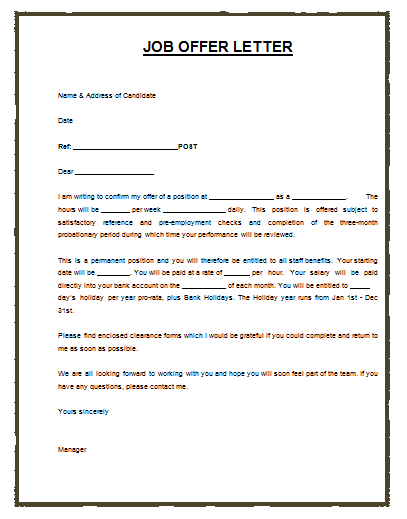 Example of Offer Letter
3 popular ways to receive the job offer
1) Voicemail
2) Phone Call
3) Email
Things should do after getting the job offer
You should listen to the voice mail from start to finish.
You should list down all the important note for double confirm.
You should listen more times the voicemail to make sure you have fully understood the details.
You should send a thank you note to appreciate the employer for choosing you.
You should ask the question if you can't understand some of the details.
You should read through the whole email carefully and don't miss out any important information.
You should always follow up with the employer.
You should do the more research about the company.
Useful Tips

Unless the offer is in writing, it's not official. Make sure you get everything in writing!
Example of Thank You Note
Dear Ms. Blocs,
I just received your voicemail; thank you so much for extending me an offer to the Boogity Bank internship program for this summer. It means the world to me that your team believes I'm a good fit for Boogity Bank.
One quick question: When can I expect to receive more details about the offer? I'd love to review the offer letter and understand the timeline by which I must inform Boogity Bank of my final decision.
I look forward to hearing from you soon.
Thank you so much again,
Katie
Still waiting for your job offer? Don't know how to write the stunning cover letter? Lets find it out !!!
Looking for Great and High Pay jobs? Visit here and get hired now!