Which Part-Time Job Suitable For Student?
As a student, you might know what is part-time job. But, do you know about the benefit for working as part-timer ? Or, what kind of part-time jobs are suitable for students and how to find those part-time?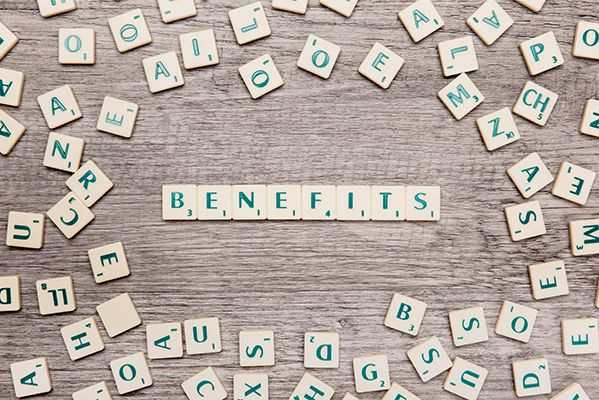 The benefit of Working Part-Time
Doing a part-time job to supplement your loan for pursuing university will not just bring you an extra income, and it also will reduce your financial stress after you graduated. Students always didn't realize that having extra income can help them to stay out of dipping into savings to buys the extra things. Even more,  Part-time can teach you the skills that every employer looking for, which are the commitment, time management, teamwork, leadership, organization, customer services and some more. This will add advantage to your cover letter and resume when you apply for a dream job. Furthermore, working as part-timer allows you to build a strong network connection with others as you can meet a lot of new friends. As a result, working part-time jobs can bring benefit to the student. Then, Don't wait already! Let see which part-time jobs suitable for the student to work!

7 type of jobs that suitable for students
Students always wanted to work as part-timer to earn extra income and at the same time, reduce the burden of their parents. But, most of them have no clue about what type of part-time jobs they can do or where to start. Yeah, even though there are various kind of part-time jobs available in the recruitment platform, but who know whether the job is secure or required any specific skills set ? Hence, lots of annoying question will be wondering in students' mind. To counter this problem, we are here to suggest a few type of part-time jobs that are suitable for students. Let's check it out!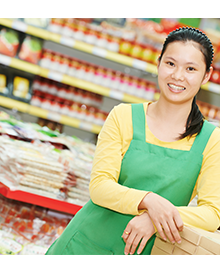 1) Retail
Retail is the easiest job for students to work as they no need any experiences. What they need is your big smile and friendly face to promote to the customer. Like the promoter or salesperson, they just use their smile and friendly attitude to communicate with the customer. With this, the sales obviously will come. And during the festival season, it will have a lot of jobs waiting to engage. So, they no need to worry about don't have works to do.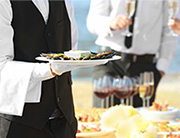 2) Service Industry
Students can work in a restaurant or any shop that provide services as it easy to work. They just need to take orders, clean the place. If you work at a fast food restaurant, you need to cook the food and wash the dish. This will help you to gain the skills that you need in your future family life. Not only that, many restaurants will provide free meals for the staff or you get the leftover to go back home. This will give an advantage to the students because they no need upset their daily meals.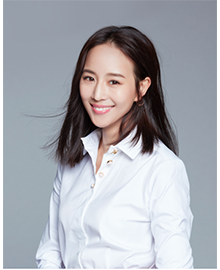 3) Brand Ambassador
Brand ambassador is to make contact with all possible buyers. No matter it is individual consumers, stores or even other companies. A true brand ambassador interacts with people all day to inform the public what they offer. Hence, you will gain the communication skills or presentation skills as you always brief the things to the customer. And you no need bound to a traditional office space and feel free to enjoy the variety of places you travel and work.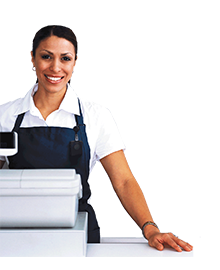 4) Cashier
What cashier need to do is handling the cash transaction with the customers and scanning the goods and collecting payments. It is easy for students to learn the system and use it. Furthermore, any shopping mall or shop must need the cashier to help them to maintain their business. Next, through this position, you can learn how to do the work efficiency.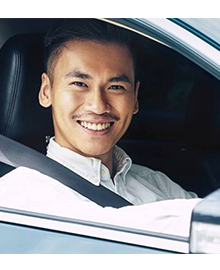 5) Driver
Working for Grab driver also suitable for students. But before you be a driver, you need to apply and pass certain criteria to the company. So, you must ensure you meet the requirements. Grab drivers can schedule trips around their regular work schedule or other responsibilities.then, the students no need worry that part-time job will affect their academy. It is a nice incentive to get out and earn more for the Grab driver.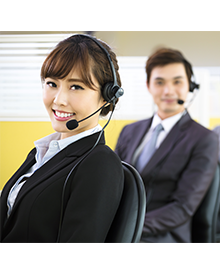 6) Telemarketer
A telemarketer is someone who is the phone-based sales representative, working in employer call center or for third-party call center films. Telemarketer typically never meet the customer face to face, therefore an excellent telemarketer is imperative to convince the customer .This will require you should have the patient, persuasive and friendly all the time. So, the student can work in this role to practice more on talking.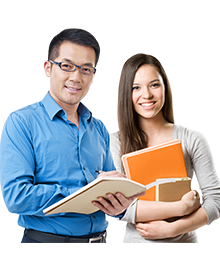 7) Tutor
Tutoring allows for significantly arrange schedule as just you and your students. Based on each other's availability, you and your various student can closely work together to establish session times that work for both. Additionally, a tutor typically lasts for no more than two hours. Be a tutor, you will how to manage your students, and how to organize something. This is very useful for you in the future.


How to find part-time jobs?
Search Online
Nowadays, the best place to look for the job can be directly on the company websites or their social media pages. They will post out if they have any vacancies. You also can register in some of the recruitment websites. it will pop up notification if any part-time position in your area.
Social Media
First of all, many recruiters like to use the social media to spread their vacancies message. So, social media is perfect for job hunting. Facebook, Whatsapp, LinkedIn or others channel have many jobs posting in it. Students must be known how to find it through this kind of channel.
Recruitment Agencies
It is essential for matchmaking service. They usually have the database of positions waiting for someone to fill it, you can constantly check the recruitment website and selecting the most suitable job for you.
Example of recruitment website:
Ask Around
If you are lucky enough to have the friends or family working for the company you like, this may be can give you hands for hunting the jobs in this office. Hopefully, your friends or relative can put you in a good word.
Walk-In and Ask
When it comes to finding part-time jobs, just walk in the store you liked and submit your cover letter and resume. It might be a bit daunting at first, but once you have got past the first couple, it will be a doddle!
No idea how the employer in recruiting the part timer? Read this article 7 Tips In recruiting The Best Part Timer
Looking for Great and High Pay jobs? Visit here and get hired now!