Work-life balance=productivity
You might have an unproductive day when you are having bad day at work. Research shows a person mood will directly influence their performance. Negative mood and stress probably are hazardous to performance. A study has shown that positive emotions broaden minds, build interest, and energize, while negative emotions restrict thinking, and discourage receptivity to new things and initiative. That means, employees with positive outlook who are more satisfied with their job, would tend to be more productive.
Work-life balance is one of the factors make people feel positive at work. According to survey conducted, people who feel they have work-life balance work 21% harder than those who don't. People are more passionate, loyal and committed to work that they feel good. When they have options to work more effectively, tools to manage demands and devices, and schedules that allow for flexibility to minimize work-life conflict, they go beyond the call of duty.
Work smarter, life better
To ensure we stay balance at work, space some time for yourself. For example, having a lunch break with friends, plan weekend activities based on your interest, plan home activities after work or on weekend. These small but meaningful activities help you relieve stress and enjoy quality time for yourself but not for company. Thus, your productivity will increase when you come back to work.
Other than that, study also shown quality night's sleep and exercise also able to boost people's productivity at work. People who exercise during the day are 23 per cent more productive at work. Therefore, get enough sleep and do simple exercise such as day walk 30 minutes help you more efficient in your work.
Ask yourself, 'Do you have vitality now?', 'Do you feel vital and alive on a daily basis?'
That's a difficult state to find when we work in a nonstop style that drains energy and doesn't replace it through refuelling breaks in the action. We are encouraged to take a break in between the hours to boost our energy.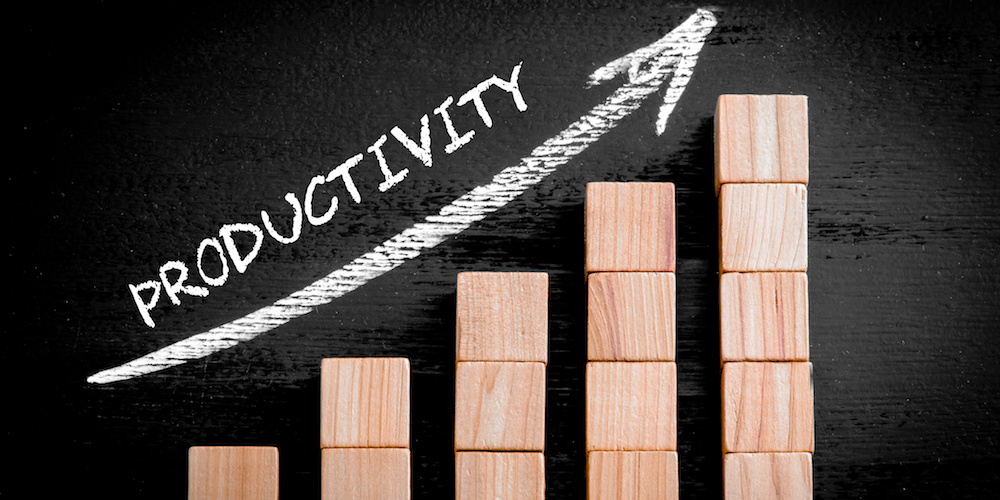 Play, rest, exercise, eat healthy food, vacation
We all know the declining level of performance that happens when we feel exhausted. Humans are just like smartphones or iPods: We have to be recharged, or we run out of juice.
Find a suitable way to relieve stress and boost your energy. Learn or do something that you interested for a short break. Taut rubber band will break one day. Do not stretch yourself too tight until collapse. Take a short break is not going to affect your job but increase productivity.
Brain reset every 90 minutes
Machine will out of service if they operate 24 hours non-stop. Same as human, humans are energy machines. We expend energy over the course of the workday and work with our body and brains (which use up 20 per cent of the body's calories), and then we have to replace it.
Brains need a reset every 90 minutes or they start fading. When we get to the end of the period, alertness wanes. We feel fidgety, find it hard to focus, and often get drowsy. That's when it's time to get up and refuel. We are programmed to take a 20-minute break after every 90 minutes of intense focus or time on task. This short break helps us reduce stress and make us more productive.
Work-life balance is a very important phenomenon that is of great concern to various employees in both private and public sector. It goes beyond prioritising the work role and one's personal life. It affects the social, psychological, economical and mental well-being of the individual. Work and life balance is really a remarkable thing for performance, morale, and commitment. That's why more and more big companies now provide leisure activities such as gym, snooker room and sport courts for their employees in order to let them have a rest or short break and increase their productivity indirectly.
Look for Programmer now?
website: https://www.uwohoo.com
UWohoo #UWohooMalaysia #TechTalent #Programmer #PHP #DotNet #Java #SystemAdmin #Developer #WebDeveloper #HTML #CSS #Designer #Phyton #ReactJS #AngularJS #NodeJS #Nginx #Varnish #BigData #DataScience