Tips help you ready to work after holidays
Give yourself something to look forward to
It can be deflating to return back home from a great vacation, because it means that said vacation is over; and that emotional slump can increase feelings of fatigue. Help keep the feel-good vibes flowing by giving yourself something to look forward upon returning back home. Find a new hobby or new goal to achieve after holiday.
Schedule in recovery time
We always unwilling to end the last moment of vacation time at your destination and arrive home the day before start work or even time before work. This will cause you feel fatigue to begin work life. Therefore, try to build in a couple of recovery days after trips so that you have some time to adjust your mood. If you must work immediately straight after vacation, schedule meetings to help you have enough energy to remain professional.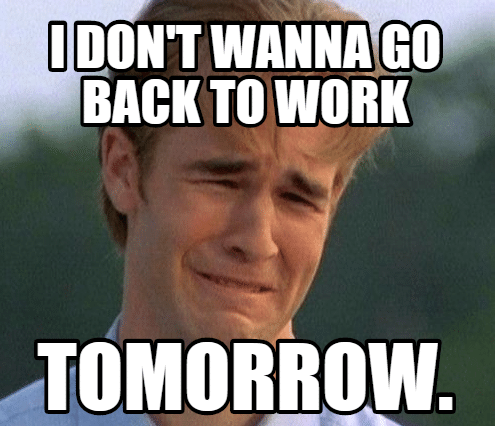 List out your projects before you leave
A short holiday might get you out of the daily details. Write down a 'to do list' as a reference point when you return. Priorities at work can change fast, but starting from a list gives you a better launch point no matter what happens. It might help you start your work engine.
Check your work calendar
Check you work schedule before go back to work so you are not surprised by meetings that have snuck up on you. Do some preparation after checking your work schedule help you decrease fatigue of work.
Be organized the night before
Choose your clothes for the next day and go to bed early. These actions are remining your mind you going to start work tomorrow, insert work mood to your mind. Try to arrive at your office with positive mental attitude on the first day after holiday.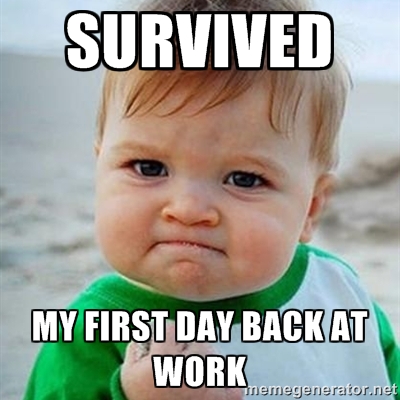 Look for Programmer now?
website: https://www.uwohoo.com
UWohoo #UWohooMalaysia #TechTalent #Programmer #PHP #DotNet #Java #SystemAdmin #Developer #WebDeveloper #HTML #CSS #Designer #Phyton #ReactJS #AngularJS #NodeJS #Nginx #Varnish #BigData #DataScience