How can employers make their office healthy? You might think a wellness program holds all of the answers. While an employee wellness program certainly gets the ball rolling in the right direction towards a healthy lifestyle, it doesn't hold all of the answers to maintaining a healthy office.
The reality is that a healthy office takes a dedicated approach. An ongoing effort is needed to create and maintain a culture of wellness. Employees need support for not only the beginning stages of leading a healthy lifestyle, but continuous support throughout their journey.
Helping your employees becoming healthier and sustaining a healthy office isn't an easy, one-step process. However, it's less complicated if you break down what creates a healthy office environment and healthy behaviours.
Eat, move and live are three key pillars that help support healthy habits at work. Employers should educate employees on these three areas of health and promote practical behaviours and habits to support eating well, moving more and living a happy life.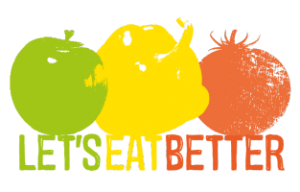 EAT
Positive nutritional choices and  help shape a healthy office. Eating well at work can be burdensome for many employees. Convenience often outweighs the benefits of a healthy lunch, and many employees let their healthy habits slip during a busy day at the office. With nutrition playing a huge role in overall health and wellness, it's essential that employers provide employees with the opportunity to make healthy choices so that maintaining a healthy diet can be achievable in the workplace.
Employees that eat well provide companies with a wide array of benefits. By making positive nutritional choices, employees will help keep their key under control – such as blood pressure, blood sugar levels and BMI. Keeping healthy eating habits helps combat the risks of diseases like type 2 diabetes and certain cancers, along with obesity. Many nutrient-rich foods also contribute to a healthier immune system – reducing absenteeism around the office.
Along with the health benefits of eating well, employers can also expect more productive and happier workers. When employees eat a healthy breakfast, lunch and snacks, productivity soars. Nutritious foods provide employees with the essential vitamins and minerals their brains need to function properly.
Need some ideas for promoting healthy eating in your office? Try out some of these:
Replace sugary and fatty snacks with healthier options (almonds, protein bars, rice cakes) in vending machines.
Keep fresh fruit available in break-rooms and kitchens.
Serve healthy meals and snacks during catered company events and parties.
Keep cold, filtered water and ice machines in close range for all employees.
Encouraging employees to bring fruit, veggies and other healthier alternatives on food days.
Provide educational resources and articles for employees on the benefits of a healthy diet.
Send out healthy recipes once a week and other inspirational healthy-eating materials.
Create healthy eating challenges and offer incentives for completing challenges (keeping a food journal for a week, eating five-plus servings of fruit and veggies each day, going a week without sweets).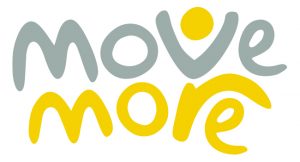 MOVE
While being physically active during the workday might seem next to impossible, employers need to demonstrate how exercise can be achievable in the workplace. Many employees feel that they don't have enough time during their busy workday to get up and move around. Part of encouraging an active lifestyle involves teaching your employees that regular exercise can be practical and implemented during office hours.
Exercise doesn't have to mean running a marathon. The main goal is to get employees to sit less and move more. This can be done through making simple changes like stretching once an hour, taking the stairs instead of the elevator and parking in the furthest section of the parking lot. Employees who make the switch from sitting to moving will be able to keep their weight and blood pressure under control. They will also significantly decrease their risks of many chronic diseases.
Aside from the physical benefits of exercise, encouraging your employees to move more will improve their cognitive, mental and emotional health. Regular exercise has been shown to slow and reduce the process of cognitive decline by promoting brain cell growth. This helps improve memory, learning abilities and helps reduce the risk of Alzheimer's and dementia. An active lifestyle has also been shown to be one of the most effective preventative measures for mental health. It treats mild to moderate cases of depression, anxiety and stress.
With more movement, employees will also have increased work performance. Even a 15-minute brisk walk or jog can provide a significant energy boost and increase productivity. Exercise will also improve employees' overall mindset and spirit by producing mood-boosting chemicals like serotonin and dopamine.
Here are a few ideas to help employees move more:
Add a company gym.
Provide standing desks.
Start walking clubs.
Skip one-on-one conference room meetings and try walking meetings.
Provide coupons or discounts for local gyms and fitness classes.
Bring in a yoga instructor once a week.
Do group stretch before and/or after a team meeting.
Send out reminders about the benefits of moving more and sitting less.
Incorporate wearables.
Create daily, weekly or monthly exercise challenges (using the stairs instead of the elevator all week, getting up and moving from your desk once every hour, walking the most steps during the workweek).
Offer incentives for participating in challenges.
Send out videos of office exercises that employees can try at their desks.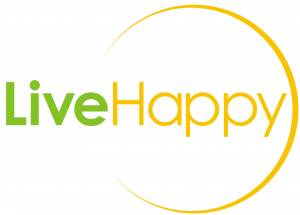 LIVE
Many factors play into employee health and wellness. It's more than what they eat and how often they exercise. An employee can eat healthily and live and active lifestyle, yet they still may not be at their optimum health due to other life factors. The purpose of "live" is to support holistic well-being of employees. This includes stress, financial wellness, emotional wellness and many other elements of everyday life that contribute to mental, social and emotional health.
Encouraging a holistically enriching life for employees boosts their morale, positive and general feelings of happiness. By putting a focus on full wellness, employees are encouraged to take time for themselves and care for their personal well-being. Promoting a positive work environment, work/life balance and opportunities for social engagement helps reduce employee stress and support holistic wellness.
Try out some of these ideas to promote holistic wellness in the office:
Offer flexible schedules and the opportunity to work from home when employees need to.
Encourage social interaction between colleagues (happy hours, after-hour social functions).
Hold a stress education course.
Provide employees with coupons for massages, spas or other relaxation therapies.
Offer an on-site financial class.
Practice gratitude and thankfulness.
Encourage employees to use their vacation time and Paid-Time-Off (PTO).
Provide staff with mental health resources (information on local therapists or family counselors).
Host employee appreciation celebrations.
Plan regular team outings (company picnic, bowling, escape rooms).
Offer PTO for community service and volunteer activities.
Helping employees eat, move and live a happy life is the key to a healthy office and workforce. While nutrition and exercise combat risks for disease and obesity, a focus on a healthy lifestyle reduces stress and boosts happiness – all three of which are needed for optimal health and wellness. Make your office healthy by implementing these three pillars of wellness.